In Tony Mora® Boots, we have been doing more than 100 years leather ankle boots for women in Majorca. We are certain that our product is unique, exclusive. Whether it's the cowboy boots Leather ankle boots for women and men. We make our product for each and every one of us who are passionate about fashion and footwear.
Our cowboy boots and leather ankle boots have properties tuned by our expert craftsmen. An exclusive appearance, as well as comfortable, the ankle boots they mold to your foot easily and quickly, they are the perfect complement for any situation of your day to day. You will not find cowboy boots and ankle boots most complete, of those that we offer you in TonyMora Boots Mallorca.
We present you three leather ankle boots that will not leave you indifferent:
2684 J LINI VINTAGE NEGRO BRUSH
Our ankle boots with an aged leather that gives it a vintage touch of classic color. They are made of calfskin and carefully worked with the technique of scraping the leather which gives it an aged appearance and then shading with beeswax, giving each pair a unique touch.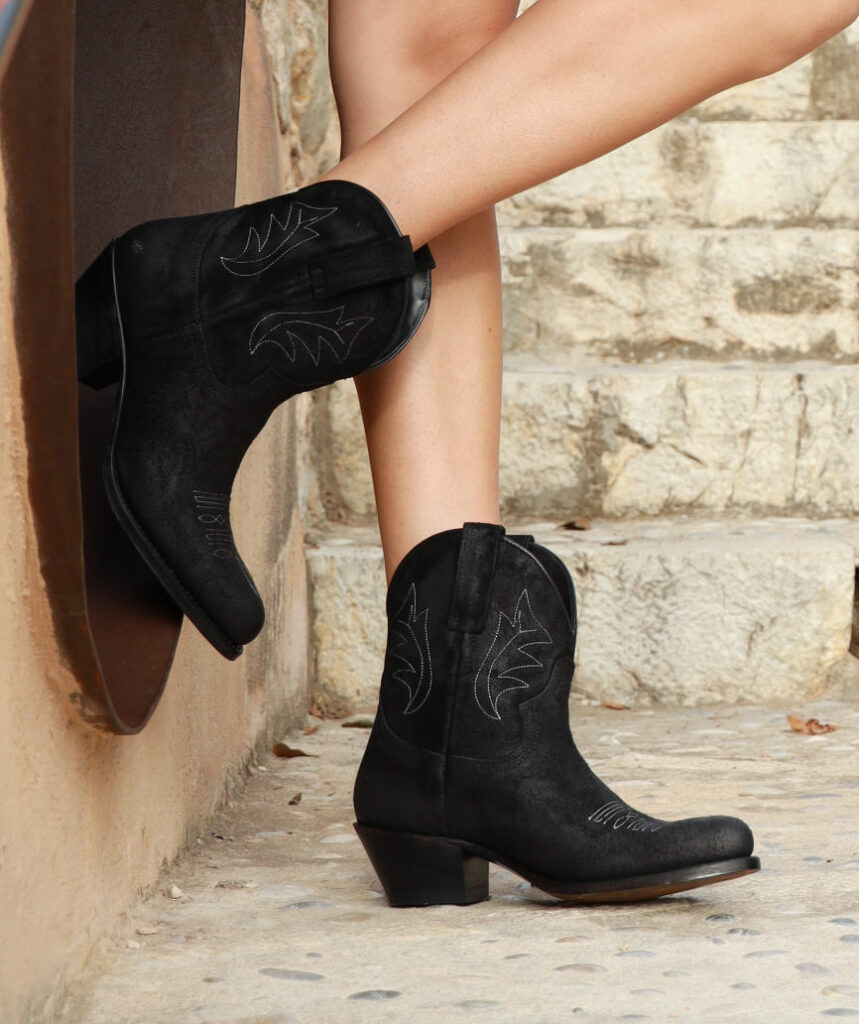 621 DASLU LINI PITON RED
Tony Mora's most luxurious ankle boots, designed with exotic red python skin, which give this durable and very beautiful skin a unique classic touch to make you feel the most special of all. You can combine with all your styles, to wear every day or for that special date. Its Goodyear Welted construction allows you to enjoy the comfort and luxury of these boots wherever you go.
621 DASLU LINI PALERMO CUERO
These ankle boots are a wardrobe essential, a perfect model to wear on every occasion thanks to its elegant leather tone finished with a soft wax giving that game of brown tones to the ankle boots. They have a very elegant and feminine pointed last, with a medium heel that is ideal to enjoy them at all times.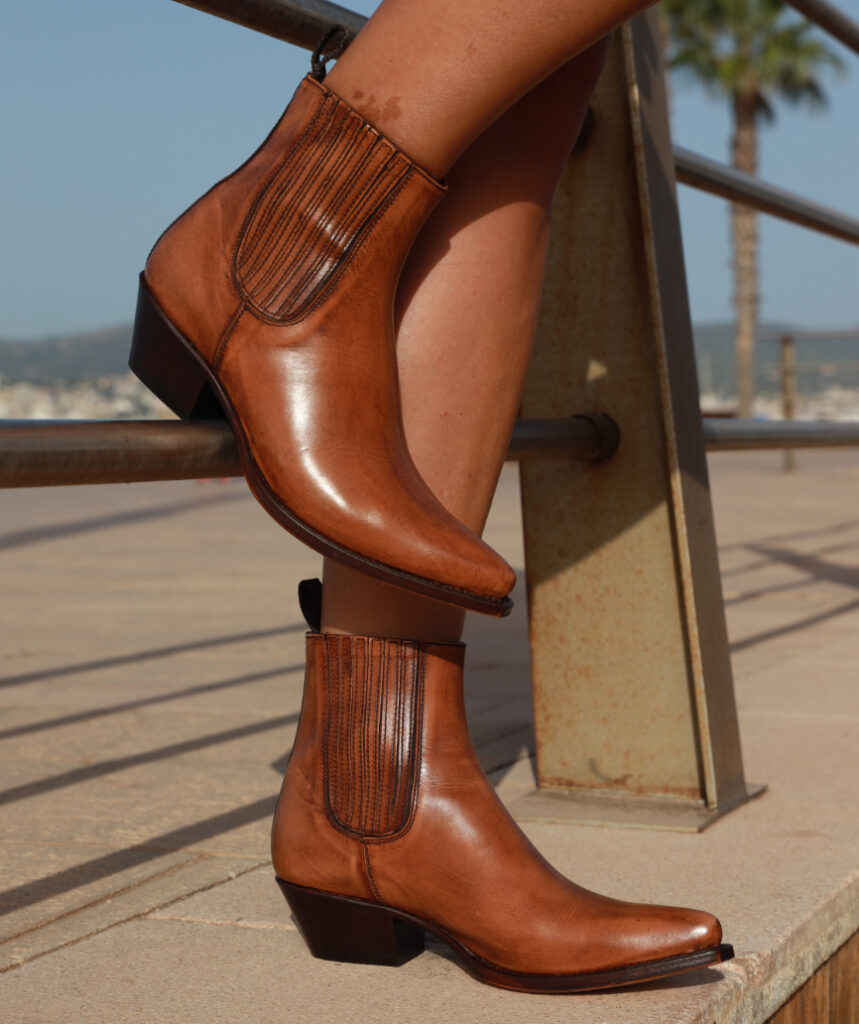 If you do not have the opportunity to go personally to one of our stores in Majorca and Marbella, buy online from our store. From TonyMora Boots Mallorca We guarantee an agile home service, shipping to all parts of the world, request your ankle boots or cowboy boots and you will receive them as soon as possible. We are committed to a totally perfect shopping experience.