Why create your own boot?
Did you ever saw a pair of boots and thought… "If only they were a bit lighter" or "If the same heel was lower…". Well, that situation is over. Is time to play with your own rules! Now, with Tony Mora, you can choose the color, the heel, the toe, and all the whole boot, allowing your personality to shine through your boots.
Adapt or change our designs as you want
Make your custom boots look exactly as you want, even in the tiniest details. Choose a design and change as much as you want from it. Last, leather, color, heel, and every single detail until it looks as you want… Do not hesitate to try it!
With Tony Mora, your size or your favorite color is never out of stock
You come to a shop and see a pair of boots that you like, but, unfortunately, your size is sold out. Isn't that disappointing? Or you like one model of boots but not the color? Forget all about those little problems when buying from us and get your own customized boots. As they are made only for you, you'll get something unique. Colors, heels, last… and much more.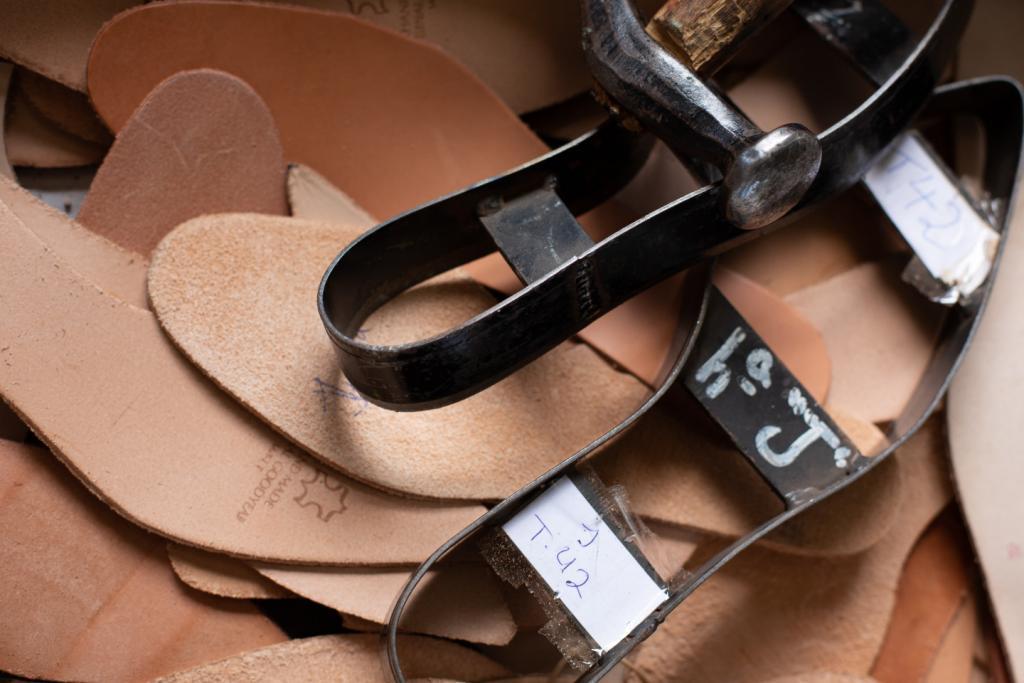 Imagin having your initials in your boots
We do all like special editions and to look different than the others, isn't that a fact? In every pair of Tony Mora custom boots, you have the chance, without any extra price for you, to stitch your initials into your own boots. Available in two sizes and in the color you prefer.
They are a specially unique
Do you want to ensure that nobody has the same pair of boots as you? We encourage you to make your own custom boots! Personalize your boots and make them a way to express your personality. All our boots are made by hand and are a unique piece, just as we all are.
Choose the model you like from our catalog
After more than 100 years of producing boots, we've created an uncountable amount of successful models. Each one of these models can be personalized to match your preferences and expectations. This is how you can have the boots you've always wanted.
You choose the leather, color, shape, heel...
As easy as it sounds. You can choose every single detail of your boots to make them exactly as you want! To your disposal, we have all kinds of premium calf leather, exotic leathers, and a generous quantity of last, heels, designs, colors, etc.
They're already in our hands
From this moment, our master shoemakers get to work on your boots, with delicacy, care, and professionalism in every detail, so that you receive unique boots of the highest quality.
Everything is ready
In a few weeks, you will receive them at home so you can use them wherever you want. We will be happy if you give us your opinion, once you have them on your feet, through our website and social networks. Enjoy your custom boots!
Feel the quality
At the Tony Mora family, we do believe that custom made things are the future! It won't take that long until almost everything will be customized, it's just the next natural step of evolution. Before nowadays, where everything is mass-produced, almost everything was made by hand and piece by piece, why not to go back to those amazing times? Enjoy our handmade quality.