Boots are a popular type of footwear in autumn and winter. They allow you to go everywhere, they are comfortable, and they combine with different styles. Here is a guide with tips on how to select the right size boots for men and women. Get your CowboyBoots Fitted.
Tips for choosing your boot size.
Here you will find tips on how to fit your boots correctly:
Order your usual shoe size.
If you have any difficulty removing them, you should pull the fabric on the side towards the ground. You can use talcum powder to make it slide off more easily. You can also use a shoe remover. This can be a wedge made of plastic, wood or metal. They will come out quickly and without damaging either the foot or the boot.
It is better to choose a boot that fits a little looser, rather than one that is too tight.
There are three key points when choosing a boot: the heel, the sole and the instep. You should feel comfortable in these three areas.
The type of material the boot is made of also influences the fit. There are types of leather that give more. For example, leather, fur or nappa leather tend to give more. Therefore, in these cases, we advise you to wear one size smaller than the one you usually wear.
Experts recommend using high quality materials. You should bear in mind that the shoe you choose will protect your foot from the outside, both from the weather and from the ground. Also that the fabric is soft and resistant. In addition, it must be able to withstand the cold outside or the rain.
We recommend wearing a thin, cotton sock. Especially in the first few days, when the boot is still compressed. After that, a thicker sock can be used. However, there are special socks on the market which, thanks to their fabric, allow easy entry of the foot.
If the number of boots is very large, we advise you to use insoles or thick socks.
Trendy boots 2021 are still in fashion this winter. There are several models that are classics in the wardrobe and will always dress up any style.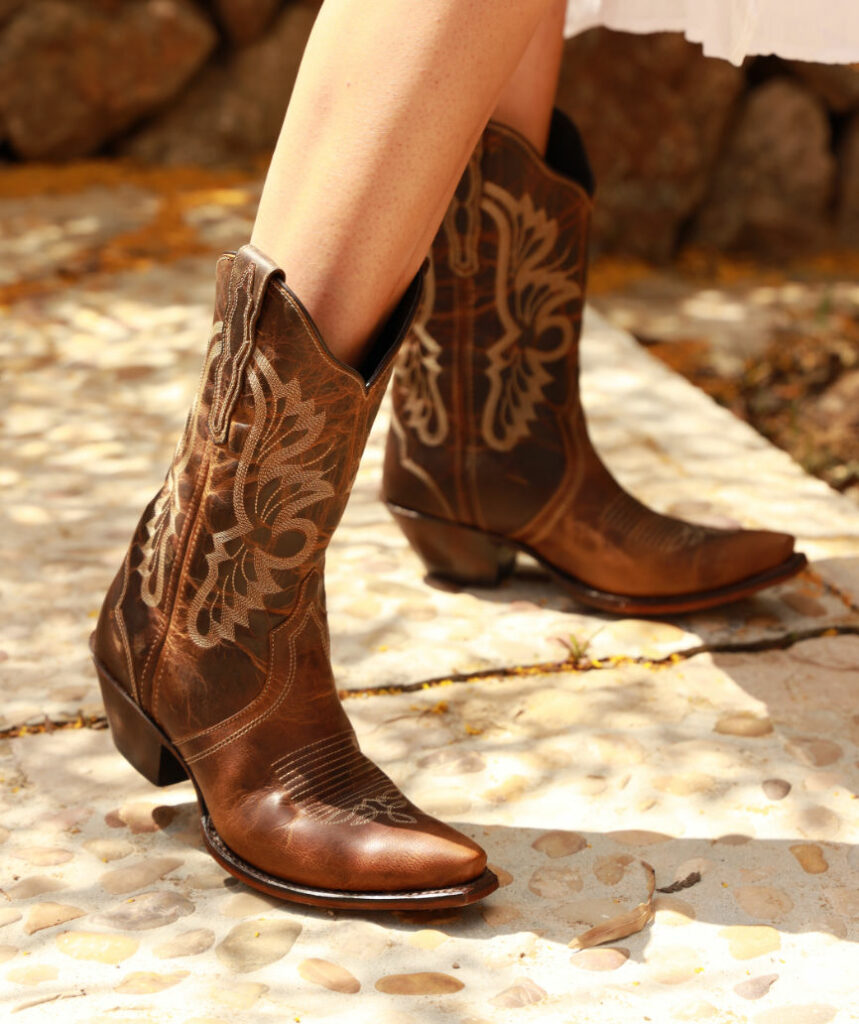 How to buy boots for women and men? Trendy boots 2021 and 2022 by Tony Mora.
Good footwear is important to be comfortable and warm in low temperatures. Therefore, the material is important when choosing this footwear. Get your CowboyBoots Fitted
If you have any doubt about how to choose boots for autumn and winter, do not hesitate to contact Tony Mora. We will advise you.