Cowboy boots are one of the timeless greats when it comes to dressing. They give a personal style that will help differentiate your looks from the rest. Do you want your boots to be unique? Discover the benefits of customise your cowboy boots with Tony Mora.
Benefits of customising Tony Mora men's and women's boots
Can you imagine being able to customise your boots to your taste and according to your needs? Can you never find the ones you want or the model you were looking for is out of stock? With Tony Mora you won't have any more problems.
Truly unique boots
Do you want a different model of trendy boots 2022-2023 that nobody else has? In Tony Mora you can choose the colour of the boot, the sole and the edges, the leather, if you want it with or without fringes… Without a doubt, you will not find another model of women's and men's boots like it on the market.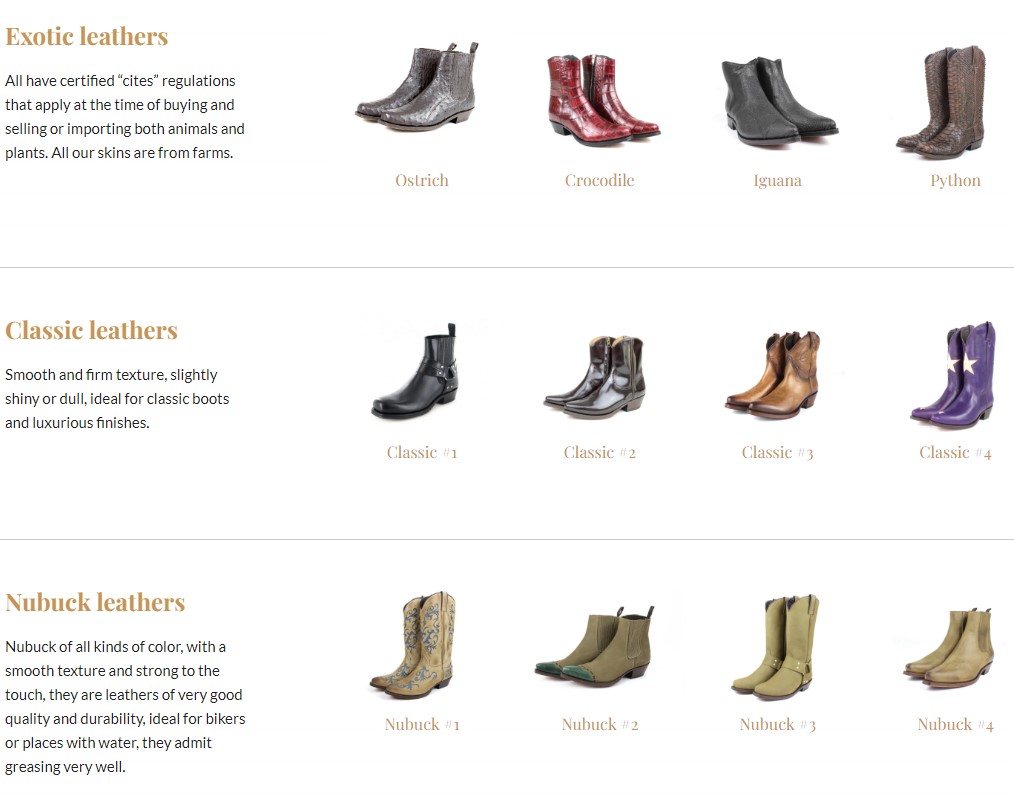 To the height of your needs
Do you always like a cowboy model, but they are either too high or too low and you end up discarding them? Now you can choose the heel height you want. A great incentive for those who consider height to be one of the most important factors when choosing footwear.
Your favourite model always for you
It is possible that you have found a model that you really like, but it doesn't fit your size? You won't have that problem anymore. And the fact is that you will be able to create your own custom-made cowboy boots, which is a great advantage if you feel that you are one of those people with a size, for example, that usually runs out soon!
Absolute comfort
The last of a shoe is fundamental when looking for comfort in footwear. If you have delicate feet and you are looking for a special last, wider, for example, that helps you to wear them like cotton, now you can get it. Choose the Tony Mora you want. A tip: Ask their professionals to help you choose the best for you.
The toe cap according to your taste
The toe cap is one of the most characteristic elements of a pair of cowboy shoes and one of the most seductive or, on the contrary, one of the most discouraging when it comes to choosing them. Now you can choose the toe cap model you like the most for your boot. There are more than 15 different toe caps available. Among others: the Scorpio or the Tedy for the rockers, the Houston for the bikers or the Bolo for those who want a more discreet model. Customise your Cowboy boots.
Now that you know all the advantages of Tony Mora's personalised cowboy boots, don't hesitate, get them and enjoy your favourite model in our online shop. Start designing them in your head now!